Uber
|
 found great candidates fast
Find only the most qualified candidates on Kalibrr
Post unlimited unique job posts for your company
Search among thousands of qualified candidates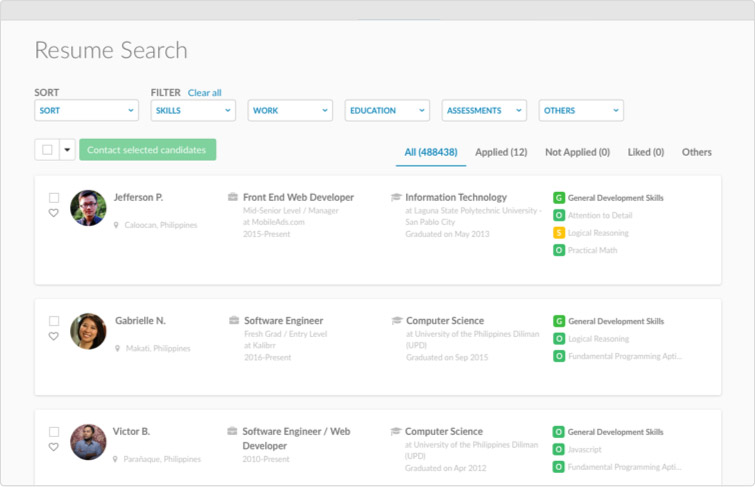 Contact the right candidates for the job
"Working with Kalibrr has been a big success for us. The quality of candidates that we've seen is higher than from any other source, the amount of work we need to do on screening has been cut to a fraction... We would have never been able to scale this quickly without Kalibrr's help."
Ron Hose
Founder & CEO at coins.ph
Great companies use Kalibrr
Find great candidates fast.
Request for Demo
Try Kalibrr Pro, where our team of recruitment experts will source and pre-screen candidates. Learn more